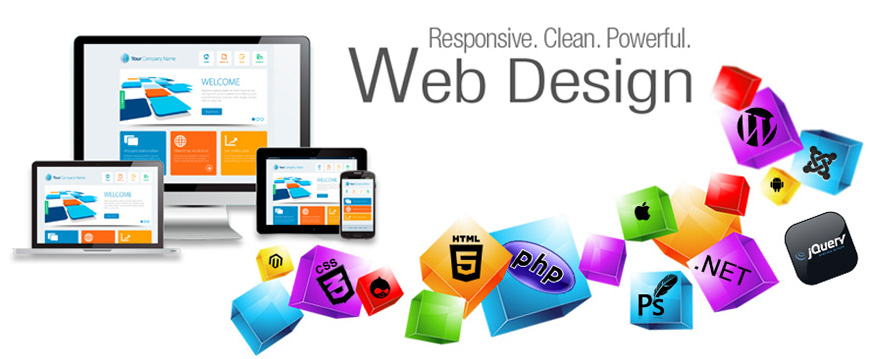 This blog is about the most important principles of best website design. In this blog first I have to discuss a most common topic – What is a website. In this digital world, website is a common name and it is defined as it is a central location of webpages that are related and accessed by visiting the home page of the website using a browsers.
The visitor to a website decides with the mouse click whether to procedure further or not. It is the designer's responsibility to develop a user friendly and profit oriented website. It is very important to think in the perspective of a user. Website designing is a collective effort of professionals in different areas combined to result a good website. Here are some of the major principles to be taken care of while designing a website.
1.Visual appearance
Visual hierarchy is one of the main important key tool for a good website design. Perfect color combination attracts the user more to the site and to stay on. These color combination create a pleasant environment and leave a good impact for the user. Also selecting the right images helps in connecting with the perfect audience. Try to include graphics, videos and animations which help in attracting more audience to the site.
2.Compatibility
It is now very much common to access the website in any portable devices like mobile phones, tablets. The websites developed should be compactible to these devices and user friendly in the case of screen size and resolution.
3.Navigation
Navigation is about how easily the user can navigate around the site.Some tips for effective navigation are logical page hierarchy, using bread crumbs, designing clickable buttons, and following the 'three click rule'. Three click rule means users will be able to find the information they are looking for within three clicks. If the websites navigation is confusing users will leave and find a better option. Keeping navigation simple, intuitive and consistent is one of the key principle.
4. F-shaped pattern reading
The F- based pattern help the visitors to scan text on a website. Eye tracking studies found that most of what people see is in the top and left area of the screen. Most of what people see is in the top and left of the screen and the right side of the screen is rarely seen. An effective designed website will work with a reader's natural pattern of scanning the page.
5.Typography
Every font has a choose and personality, so the right one can make a huge difference to how our brand/website will be. While the visual aspect matters we must not forget that the primary goal of words is that they must be easy to read. Identifying the advantages and limitations and using the right font in the right place is important. Color and contrast is important. For example, pure white text on a pure black background is very difficult to read, but just by making subtle changes to both colors, that is, light grey text on a dark grey background is very soft and pleasing to the eye.
6.SEO
SEO makes our website and our website content attractive, relevant and visible to search engines and web searchers.
Using this above mentioned points we can easily develop a functional website.