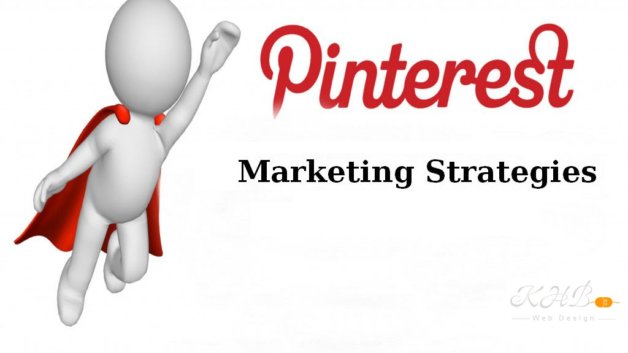 Today the world is changing to digital which means all companies are also transforming to traditional marketing to digital marketing. Most of the business and brand marketers use social media to market their products and services. Facebook and Twitter are not the only the best tools for selling online. In this blog, I would like to introduce a new marketing friend – Pinterest. Pinterest is a picture-based social media marketing tool, it is a great website to advertise your website, internet marketing purposes, and services, any think we would like to advertise, etc.
In comparison with other social media platforms, Pinterest gives a visual aspect of our business. At now 55% of users use the Pinterest platform to find photos of new products and it is a powerful platform for reaching traffic to our website.
Steps to set up a Pinterest business account
In Pinterest there are two types of accounts are available. The first one is a personal account for beginners and the other one is a business account. It is better to build first a personal account and then continue to build a business profile. If you have a personal account, then log in to this account first and go to the business conversion page.
· First enter the business name and enter some keywords related to our business.
· Enter our business category and the URL of our website.
· Add a profile picture to our profile, write a description about our business, and at last link our profile with Twitter, Facebook pages.
Important terms to know about Pinterest
Pinner- "Pinner" is the branded term for a person who uses Pinterest.
Pins-Pin is a post published on Pinterest. A pin may include an image or video, text, and can link back to an original source.
Board-Before pinning first to create a board, Boards are how the content organized.
Group Boards-This term is similar to board, except more than one person can add content(less than 5 members).
Secret Boards- Only seen by creators and invited members. When we create a board, we will see a lock button beside the board name.
SEO Tips for Pinterest
· Select a SEO friendly name and optimise the profile with full details includes company logo, company name, images, etc.
· Connect our website with pinterest account. This will helps to send people to our website.
· Choose right topic for our pins and use multiple colours to make the pin more attractive thereby get more traffic to our website.
· Pinterest platform is a great lead generation tool.
· Most important tip for SEO is pin frequently.
· Measure the performance in daily basis or once in a week.
Tips and Tactics to pick up our Pinterest Marketing Strategy
Using Pinterest for our business marketing promotion we should follow the below tips and tactics. Below shows some tips for smart Pinterest marketing journey.
1. Create Interesting Content
Good and proper quality content will helps to get higher search engine ranking. A good content marketing strategy can help a business build a strong and positive brand reputation. Good content will help you to build a good impression of your brand. In Pinterest there are different types of contents are used like product pins, Infographics, and Blog posts.
Product pins - If we are a business retailer or online shop owner we should post our product images and turning them into pins. Beautiful product images will helps to catch more audience attention than texts.
Blog post Graphics – This pin-type will helps to promote our articles published on our website.
Infographics – Another way to promote our business is by sharing information via infographics. Commonly infographics are vertical in shape and it is also a long format by nature, Pinterest is the best platform to promote these types of images effectively.
2. Pin Regularly
Pin once per day is very effective in the case of the Pinterest platform. This process will ensure our content will reach a wider audience. Make sure our audience is online mode and then post our pin at that moment this will help to find more audience engagement than other posts.
3. Optimize for Pinterest SEO
Pinterest is basically a visual search engine, which means it has its own algorithm and own search engine optimisation rules. Focus on keyword selection and good content preparation will increase our rank instantly. Make sure that we must use good keywords on our profile, our pins, our boards, etc.
4. Target the right Pinners with ads
Pinterest advertising is an effective way to reach more audience in easy manner. We focus users according to the age groups, keywords, people who have visited to our website, people who have engaged with our pins, people who have engaged with our similar content, etc.
5. Join Community Boards
Join the community board is another great Pinterest marketing strategy to help to reach our content into a new audience. Pinterest allows us to join other groups and allow users to invite to our board groups etc. Once we joining to other boards you will be active to that boards, pinning some of our content but also pinning to other board content so we are not only promoting to our content.
For this fastly going digital marketing year 2020, Pinterest plays an impotent role in marketing strategies. Pinterest helps to meet the expectations of all for retail customers, wholesalers, manufacturers, male target audiences, male bloggers, and brand owners. All business owners' trust Pinterest marketing media, and all users will trust to take our business to the next level in the coming years.